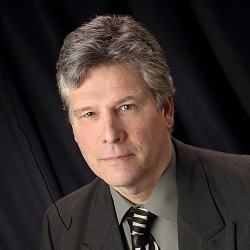 Product Liability Attorney James Gingrich
If you're injured by unsafe or defective product, or if a loved one is injured or killed, you need an experienced Product Liability Lawyer. Call us today (530) 898-1111 to schedule a free consultations with experienced Chico Personal Injury Attorney James Gingrich. James knows how to negotiate and fight with the insurance companies to get you the compensation you deserve for your injury.
When you're injured by an unsafe product an experienced Product Liability Lawyer can work with you and the insurance company to make uire you get the compensation you deserve. If the insurance company refuses to work with you, your Products Liability Lawyer can file a Defective Product Lawsuit.
That Lawsuit can include the unsafe or defective product's designer, manufacturer, wholesaler and retailer. Proving that a product has or had a defect requires proof of the type of defect to establish liability. For example, we usually need to prove one of three kinds of defects:
• A Manufacturing Defect: A machine is manufactured incorrectly and a part comes off causing serious injury or death
• A Design Defect: A poorly designed product or a manufacture fails or refuses to use a safer alternative design
• A Marketing Defect: Misleading, confusing or incomplete labeling, instructions or warnings, causing injury or death
If you are a loved on is injured or killed by an unsafe, defective, or otherwise faulty product call us today. We will schedule a Free Consultation with James Gingrich, an experienced Chico Product Liability Lawyer. James may be able to get you compensated for any disability, lost wages, and loss of future earnings. Additionally, you may be entitled to payment for all of your current and future medical needs.
James handles all of his Products Liability cases on a contingency fee basis meaning you owe him nothing unless you win. Additionally, he advances all necessary costs to properly prepare your case to get you the compensation you deserve. His Attorney fees are based on the amount you receive.
Call us today (530) 898-1111 to speak with an experienced Product Liability Lawyer in Chico.
Free Consultations
(530) 898-1111