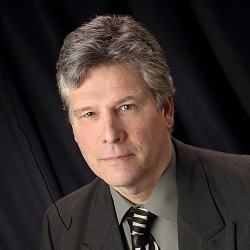 Bicycle Accident Attorney James Gingrich
James Gingrich is an experienced Lawyer in Chico, California specializing in Personal Injury Law. He handles all Bicycle Accident cases, and he offers free consultations to anyone injured in a bicycle accident. If you need an experienced Bicycle Accident Attorney call James today at (530) 898-1111.
Chico was once named the Most Bicycle Friendly City in the country. However, the California Office of Traffic Safety recently compared Chico to cities with similar populations. Chico was close to number one in bicycle accidents. Many of the accidents in the study involved collisions between bikes and motor vehicles. In many of those cases the motorists involved were under the influence of alcohol or drugs.
Bicyclists have minimal safety protection compared to motor vehicle occupants. As a result, bike riders often suffer serious injuries in accidents with motor vehicles. Common injuries include fractured bones, torn or ruptured ligaments or disks, scars, as well as traumatic brain and spinal cord injuries. Although most bicyclists and Pedi cab operators do their best to obey traffic laws, a 2010 study reported 618 bicycle deaths and 52,000 bicycle injuries in the United States.
If you are a loved one is injured while riding on a Bicycle or Pedi cab call James today to schedule a Free Consultation. James has been practicing law since 1989, primarily in Butte, Glenn, Tehama, Sutter, Yuba, and Colusa Counties. In certain cases he is available to handle any Bicycle Accident case anywhere in California.
James handles his cases personally from start to finish. He advances all necessary costs to prepare your case, and he handles all of his cases on a contingency fee basis. This means you owe me nothing unless you win. His Attorney fees come out of the amount you receive. Call experienced Bicycle Accident Attorney James Gingrich today to discuss your case (530) 898-1111.
Free Consultations
(530) 898-1111