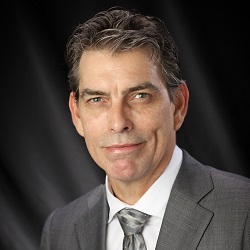 Criminal Defense Attorney Chris Caraway
You need an experienced Criminal Defense Attorney if you've been arrested or charged with any crime. Call my office today to schedule a free consultation. My mission is to provide you the best possible legal defense with a thorough investigation of the facts, zealous representation, and personal attention to your case.
Aggressive Criminal Defense
Protecting your Due Process, 4th, 5th, 6th and 14th Amendment Rights when you're accused of committing a crime is my commitment to you as your Criminal Defense Attorney. When my clients need me I am there for them, and I return phone calls and emails as quickly as possible. I'll never turn your case over to junior associates or outside legal counsel like most Chico Criminal Defense Attorneys; I handle all of my cases personally from beginning to end. When you hire me as your Criminal Defense Attorney, you get me.
Criminal Charges
A Criminal offense includes any violation of the California Penal Code, Vehicle Code, Fish and Game Code, and many more. California has plenty of laws, and you might be surprised by how many things are illegal. In almost all criminal cases you will face time in jail or prison, in addition to severe financial and other penalties.
A Felony is any crime that carries more than one year in County Jail. If you're charged with a Felony you must appear in Court and face the Judge. In most Misdemeanor cases your Criminal Defense Lawyer can go to court without you. Read more about Criminal Court Procedure.
If you're arrested call my office and schedule an appointment. We'll discuss the potential charges against you and your side of what happened. In addition, we'll discuss the likely defenses and possible outcomes in your case. We'll also discuss potential costs and fees, and whether we'll need an investigator or an expert witness. I handle all Criminal cases including:
• Domestic Violence
• Theft Charges
• Minor in Possession
• Drunk in Public
• Reckless Driving
• Juvenile Defense
• Recall Warrants
• Expunge Your Record
• All Drug Charges
• Resisting Arrest
• Crimes of Violence
• Sex Crimes
My Criminal Defense Services
I handle all of my cases personally from the initial interview through completion. If you are
not guilty
, I'm always ready to fight your case in a Jury Trial. If you are guilty of anything, then I'm ready to provide aggressive representation to negotiate the best outcome in your case.
I'm local to Northern California, I attended Marysville High School in Yuba County, California State University Chico, and Cal Northern School of Law in Butte County. I am also a former Butte County Public Defender. Call me today (530) 898-1111 to schedule a free consultation with an experienced Chico Criminal Defense Attorney. I serve all of Butte, Glenn, Plumas, Sutter, Tehama, and Yuba Counties.
Free Consultations
(530) 898-1111