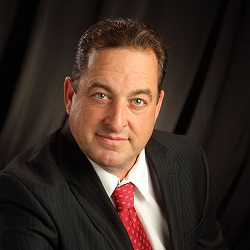 Marijuana Defense Lawyer Michael Erpino
Marijuana Nuisance Abatement
California voters voted to legalize marijuana cultivation and personal use. Most Northern California Counties, however, are still wasting taxpayer's money trying to undo the will of the voters. In Butte County, for example, zoning laws severely restrict where and how you can grow marijuana, as well as how much marijuana you can grow. The current rules are listed in Butte County Code
Chapter 34A
and
Chapter 34C
.
If you receive any Notice, letter, or business card from Butte County Code Enforcement you will likely have to bring your property into compliance and that usually means pull all or most of your plants. If you correct any alleged violations in a timely manner you will likely pay no fines or fees. If you leave your plants in the ground, however, the County will fine you with an "Administrative Penalty" of up to $1,000.00 per day until your property is in compliance. Other Counties in Northern California have similar Zoning Restrictions with similar penalties.
I represent Marijuana growers, land owners, and Medical Marijuana patients in all "Nuisance Abatement Proceedings" in Butte County and most counties in Northern California. Call me today (530) 898-1111 to schedule a free consultation if you receive a "72-Hour Notice To Abate Ordinance Violation" or any similar Notice.
If your grow is not in compliance with County Ordinances we will discuss any steps you can take to come into compliance, and then discuss a timeline to deal with any alleged violations. My goal is to save my clients as much money as I can given the unique circumstances of their case, and work with them to bring their property into compliance as soon as possible.
Criminal Prosecution
People who grow or possess marijuana can still face criminal charges if Law Enforcement believes they possess the marijuana for sale, or if they are cultivating outside of the law. Possessing Marijuana for Sale and Cultivation are both misdemeanors in most cases, but there are circumstances where either crime can be charged as a Felony depending on your criminal history and the facts of your case.
Some District Attorneys in Northern California are also now filing felony charges for "Maintaining a Place for Drug Sales" and for marijuana transportation. In addition, you can still be charged with certain crimes related to marijuana use, for example Child Endangerment for allegedly "endangering" children by having them near marijuana, and Driving Under the Influence of Marijuana. Butane Honey Oil production remains illegal under State Law.
Asset Forfeiture
Most marijuana prosecutions lately seem to based solely on the amount of money and property the District Attorneys office can seize from you under "Asset Forfeiture" laws. That's basically where the Government can take your money and property by merely claiming that you got them from illegal activities.
Prop 64 Reductions
If you have any felony conviction in the past related to Marijuana Sales or Cultivation we may be able to get your felony reduced or changed to a misdemeanor. Although the new laws are full of exceptions that could stop you from benefiting from the changes in Marijuana Law, in most cases we will be able to get any prior felony convictions reduced to misdemeanors, and in some cases get misdemeanor convictions reduced to infractions. Additionally, we may be able to
Expunge Your Criminal Record
and remove any prior Marijuana Conviction from your record altogether.
If you're currently serving time in jail or prison for Marijuana crimes we may be able to get you released. In addition, if you're still on probation for a Felony Marijuana offense, we can petition the Court to reduce the conviction and eliminate Probation Supervision Fees. Call us today for a free consultation with an experienced Marijuana Defense Lawyer to discuss your situation.
Butte County Marijuana Lawyer Michael Erpino
My office is located in Chico, California and I have been fighting for my clients in Marijuana cases since 1999. Call me today (530) 898-1111 and schedule a free consultation if you've received a Notice to Abate; if you've been arrested for any crime involving marijuana; or if you have a conviction for any marijuana-related activity in the past including sales, possession for sale, cultivation, or transportation.
Free Consultations
(530) 898-1111