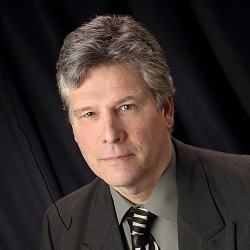 Uninsured Motorist Attorney James Gingrich
An uninsured Motorist is someone who does not have vehicle insurance. An under-insured motorist is someone who did not buy enough vehicle to pay for the damage they cause. If you're injured by someone without automobile insurance or who has very little insurance, call us today (530) 898-1111 to speak with an experienced Uninsured Motorist Lawyer.
In California, if someone causes an accident and is not insured or does not have sufficient insurance to pay for the damage they cause, an injured person who has insurance may be able to use his or her uninsured/under-insured motorist (UIM) coverage to pay for pain and suffering, loss of earnings, and medical bills.
In Butte County and much of Northern California as many as 1 in every 3 drivers does not have any automobile liability insurance, or has insufficient coverage to pay for the damage they cause in an accident.
Even if you do not have auto insurance coverage, you may still be covered. For example if you were a passenger in someone else's vehicle, and the owner of the vehicle has UIM coverage, or if you live with someone who is related to you who has UIM coverage, you may be covered. Even if you are a pedestrian or a bicyclist if you or a relative you reside with has UIM coverage, you may be covered. UIM coverage pays for the following losses:
• Ambulance, Paramedic, Hospital, and Medical Bills
• Dental, X-Rays, MRI, and Prescription bills
• Loss of Wages, Earnings, and Income
• Pain, Suffering, and Disfigurement
• Emotional Distress, Loss of Enjoyment of Life and Activities
• Loss of Future Earnings and Reduced Earning Capacity
Don't worry that your premium will go up because California Law prohibits premium increases if the accident was not your fault. Uninsured and Under-Insured motorist coverage applies when the at-fault driver who caused the accident does not have automobile liability insurance coverage, or when the at-fault driver has coverage limits that are not high enough to fully compensate you for your losses.
I handle all serious accident injuries and all wrongful death cases on a contingency fee contract, meaning that my Attorney fees are tied to the amount of your compensation. I advance all costs for your case and you owe me nothing unless you win a recovery.
Call today (530) 898-1111 to schedule your Free Consultation to discuss your case with an experienced Uninsured Motorist Lawyer. We can explain your rights, and how you should proceed if you or a loved one is injured or killed by an uninsured or under-insured motorist.
Free Consultations
(530) 898-1111