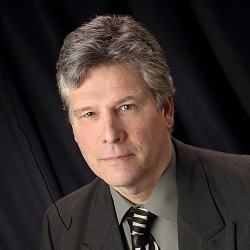 Motor Vehicle Accident Attorney James Gingrich
Motorcycle Accidents
According to the National Highway Traffic Safety Administration (
NHTSA
), most Motorcycle Accidents are caused by vehicles violating a motorcycle rider's right of way. Motorcycle Accidents injuries are usually much more severe than those seen in car crashes. Riders are usually ejected in a Motorcycle Accident and even thick clothing, pads, and helmets do little to protect the rider. If you or a loved one is hurt or killed in a Motorcycle Accident call (530) 898-1111 today to speak with experienced Motorcycle Accident Attorney James Gingrich. James will work to determine who is legally responsible for the accident, and to make sure that you are able to get the help and compensation you deserve for your injuries.
Car Accidents
Car Accident injuries range from moderate to severe. In moderate cases it may take days or weeks before you notice an injury. For example, Spinal Cord Injury symptoms are often delayed because the initial injury results in muscle and soft tissue pain only. That pain often masks underlying Spinal Cord damage. Head injuries caused in Car Accidents often cause Post-Concussive Syndrome resulting in symptoms that can include headaches, vertigo, memory loss, confusion, mood changes, and an inability to concentrate. In addition, it often takes a while to notice Nerve Damage and other common Car Accident injuries. If you are injured in a Car Accident call James today. James will help you assess your injuries and medical needs, and make sure you get proper diagnostic tests to determine the extent of your injuries.
Truck and Big Rig Accidents
If you or a loved one is seriously injured or killed due to an accident with a large truck or tractor/trailer rig you need an experienced Truck and Big Rig Accident Lawyer. Besides basic traffic laws that all drivers must follow, there are federal and state trucking laws for big rig drivers that include restrictions on the number of hours in a given period the operator can drive, and the size and types of loads the operator can carry. In many cases, an Expert retained to analyze an accident scene can prove and demonstrate to a jury that the truck driver was at fault for the accident, not you. Even if you were partially at fault, you may be entitled to a substantial settlement with an experienced Truck and Big Rig Accident Attorney on your side.
Motor Vehicle Accident Attorney James Gingrich
Experienced Chico Personal Injury Attorney James Gingrich handles all Motor Vehicle Accident cases on a contingency fee basis. That means his Attorney fees are tied to the amount you receive. You pay
nothing
unless you win. James advances all costs for your case, and works to determine whether there is sufficient insurance to cover your losses. If the party as fault has too little insurance you may be able to use
Uninsured or Under-Insured Motorist Coverage
. Call today (530) 898-1111 to schedule your Free Consultation to discuss how you should proceed if you or a loved one is injured or killed in any accident involving a Motor Vehicle.
Free Consultations
(530) 898-1111