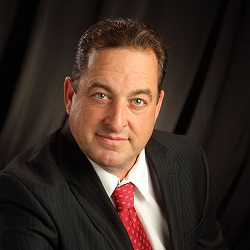 DUI Defense Attorney Michael Erpino
DUI Defense Attorney Michael Erpino
If you've been arrested for
Driving Under the Influence
of alcohol or drugs, call my office to schedule a free consultation. We can meet in my office or talk on the phone, I can even come to you if necessary. We'll discuss your charges, your side of what happened, and any witnesses and possible evidence against you. In addition, we'll discuss the likely defenses and possible outcomes in your case. Call my office today (530) 898-1111.
Read my Clients' real YELP Reviews here
Other Chico DUI Lawyers
Beware of Lawyers or Law Firms who don't have an office near where your case will be heard. They are usually just Lawyer Referral Services that charge you a huge fee, and then hand your case over to a local DUI Lawyer with the lowest bid. I handle all of my DUI cases personally from the initial interview until the case is over. Don't settle for anything less.
Beware of DUI Defense Lawyers who turn your case over to a beginning associate or a paralegal as soon as you hire them; make sure the Lawyer you pay for will actually represent you in all stages of your case.
Additionally, avoid DUI Defense Attorneys who tell you you're going to jail unless you hire them. Also watch out for any Lawyer who promises you a great result before they see your police report and the evidence against you. Too many Criminal Defense and DUI Attorneys will tell you just about anything to get your business.
If you are not guilty, your DUI Defense Lawyer must be able to fight your case in a Jury Trial. If you are guilty, then you will need aggressive representation to negotiate the best outcome in your case. DUI Defense Attorneys who don't do Jury Trials rarely get the same results as Lawyers who do.
My Services
I've been practicing Criminal and DUI defense since 1999 and I know how to successfully take a case to trial. Additionally, I've settled thousands of DUI cases in California Courts, and I know how to get the best result in your case. I will never make wild promises just to get your business, and I won't drop you half-way through your case like some Lawyers.  Call today (530) 898-1111 and schedule a free consultation with experienced DUI Defense Attorney Michael Erpino.
Curriculum Vitae:
2010 to Present: The Law Office of Michael Erpino
2006-2010 – Associate with "The DUI King" Joe VanDervoort
1999-2005 – Trial Lawyer
Los Angeles Co Public Defender
1997 Juris Doctorate
Southwestern University
,
SCALE Program
1995 Master of Arts –
CSU Chico
1991 Bachelor of Arts –
CSU Los Angeles
Free Consultations
(530) 898-1111