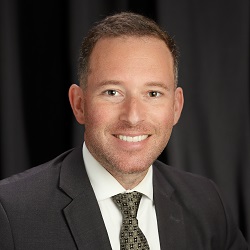 Child Custody Attorney Chase Medeiros
Child custody and visitation issues are often the most difficult issues in any Family Law proceeding. The outcome could impact your relationship with your children for the rest of your life. Experienced Child Custody Lawyer Chase Medeiros handles all custody and visitation matters. Call us today (530) 898-1111 to schedule a free consultation.
Our Child Custody Lawyer is sensitive to the needs of their clients and their children. He fights to achieve the best results for their clients. In addition, he has the necessary skills and understanding to assist families in reaching solutions to these highly emotional and sensitive matters.
Child Custody laws in California focus on what is best for the child. Determining the child's "best interests" is at the heart of every Child Custody or Visitation case. Factors the Court will consider include anger management issues, problems with substance and alcohol abuse, lifestyle choices, as well as a child's developmental needs.
Our Child Custody Lawyer actively engages in settlement negotiations. However, if an agreement can't be reached, he will vigorously litigate your Child Custody case in Court. In addition, he makes sure that each client understands his or her rights and responsibilities, as well as the applicable legal standards and available options.
When it comes to child custody matters it is often difficult to move beyond the emotions involved to reach a fair resolution. Our Family Law Attorney will listen to you, your priorities, and your concerns about your children. With his expertise, experience, and empathy our Child Custody Lawyer will fight for his client's wishes in court, with opposing counsel, and with the other parent.
If you are dealing with a child custody or visitation matter, call us today (530) 898-1111 and schedule a Free Consultation with our experienced Child Custody Lawyer.
Free Consultations
(530) 898-1111