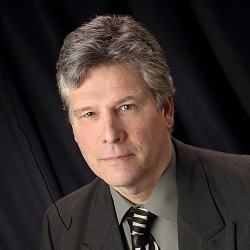 Pedestrian Accident Attorney James Gingrich
If you or a loved one is injured while walking call us today to schedule a free consultation with an experienced Pedestrian Accident Lawyer in Chico.
According to the National Highway Traffic Safety Administration (NHTSA), there are about 4,000 pedestrian deaths and 60,000 serious injuries each year from pedestrian/motor vehicle accidents.
Pedestrian injuries involving motor vehicles tend to be more severe because of the obvious lack of protection. Injuries by negligent vehicle drivers to pedestrians include broken bones; moderate to severe head, spine, and brain injuries; ruptured or torn muscles, tendons, and ligaments; ruptured or herniated discs; nerve damage; paralysis, including paraplegia and quadriplegia; amputations; and even wrongful death.
In most pedestrian accidents the main issues are who had the right of way, and what opportunity the driver and pedestrian had to see and avoid the accident. In general pedestrians have the right of way unless they are at fault for "darting out" into oncoming traffic.
It is important that your Pedestrian Accident Lawyer understands the medical aspects of your case and how to handle cases with severe injuries. If you are injured in a pedestrian accident it is important to seek treatment as soon as possible even if the injuries do not seem severe right after the accident. Injuries often appear hours or even days after the accident.
I've been handling serious injury cases for over 25 years and I know how to fight the Insurance Company's Attorneys and their tactics. If you or a loved has been injured in a pedestrian accident call me today (530) 898-1111 to schedule a free consultation to discuss your case. I handle all of my cases on a contingency-fee basis, meaning you do not pay me anything unless you receive a financial recovery for your injury.
Free Consultations
(530) 898-1111