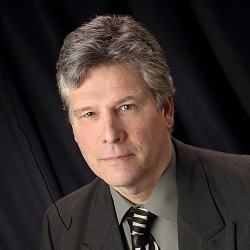 Spine Injury Attorney James Gingrich
Spinal Cord injuries usually result from damage to the Discs in the Spinal Column. Discs can be damaged due a blow or compression to the vertebrae in the neck or back. This usually happens in Car Accidents or during falls. If your back is injured in an accident call us today (530) 898-1111 to schedule a free consultation with experienced Spinal Cord Injury Lawyer James Gingrich.
Spine Injury symptoms sometimes occur immediately. Conversely, they may not be noticeable until sometimes weeks or even months later. Serious Back Injury symptoms are often delayed because the initial injury results in muscle and soft tissue pain only. That pain often masks the pain caused by the underlying damage to the spinal column.
Spine injuries may be relatively moderate. Moderate injuries include sciatica, which is pain, numbness, and/or tingling that runs down the buttocks and into the legs and even to the feet. Back injuries can also be much more severe and include a permanent disability or even paralysis.
If you or a loved one suffers any injury to the discs in your neck or back immediately contact experienced Spinal Cord Injury Lawyer James Gingrich. James is a well-respected Personal Injury Attorney in Chico, California and he can assess your case and refer you to appropriate health care providers.
Chico Spinal Cord Injury Lawyer James Gingrich has practiced Personal Injury Law for over 25 years and has handled hundreds of neck and back injury cases. The cases James handles include everything from soft tissue injuries, bulging and slipped discs, sciatica, and even paralysis resulting from a neck or back injury.
Call us today (530) 898-1111 to schedule a free consultation to discuss your case. James handles all of his cases on a contingency-fee basis, meaning you pay him nothing unless you receive a financial recovery for your Spinal Cord Injury.
Free Consultations
(530) 898-1111