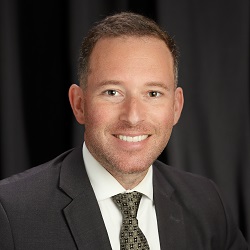 Chico Divorce Lawyer Chase Medeiros
If you have any Family Law matter, including Divorce, Child Custody, or a Restraining Order, call experienced Chico Divorce Lawyer Chase Medeiros today for a free consultation (530) 898-1111.
Divorce in California is a complicated matter and almost always requires the assistance of a competent Divorce Lawyer. Deciding whether to Divorce or Legally Separate is difficult and emotional, especially when children are involved. Attorney Chase Medeiros understands the difficult nature of Family Law matters. In addition, he works with compassion and understanding to quickly resolve each matter in his Client's best interest.
He understands the complex California Case Law and Statues that impact the California Divorce and Legal Separation process. In addition, he works diligently to address all of his client's legal concerns, as well as their personal, emotional, and financial concerns. Mr. Medeiros handles Annulments, Legal Separations, as well as all Dissolution of Marriage cases (Divorces).
Annulment
An annulment is essentially a legal undoing of a marriage. There are time limits to get an annulment, and they vary depending on the facts of your case. There are many reasons a court will grant an annulment including fraud, physical incapacity to consummate the marriage, and bigamy.
Legal Separation
A legal separation allows a couple to live separately while staying married. One advantage to a Legal Separation is that you are not liable for some of the debts the other side may incur after the date of separation. For example, if your spouse suspects you may ask for a Divorce and then he or she maxes out your credit cards. You shouldn't pay for any such debts incurred after the date of legal separation.
Divorce
A Divorce ends your marriage and allows you to move on with your life. Some of the legal issues that must be addressed before a Divorce is final include:
• Child Custody and Visitation – if you have children
• Child Support – which side pays the other and how much
• Spousal Support – if one side will have to pay the other
• Dividing your Property and Debt
Chico Divorce Lawyer Chase Medeiros
Chase was born and raised in Chico, California. After graduating from Chico State, he attended law school at University of the Pacific, McGeorge School of Law. While attending law school, he was a member of the negotiation team and successfully competed in state regional competition. Chase worked at several large law firms in Sacramento, and moved back to Northern California to serve his community and to raise a family in the area where he grew up.
Chase has extensive experience litigating family law cases, and he understands the anxiety and frustration these types of cases cause to the parties involved. His goal is always to find the the quickest path to an outcome that serves his clients, and he aggressively pursues his client's interests and will work to achieve the best results in your case.
If you're considering a Divorce or Legal Separation call experienced Chico Divorce Lawyer Chase Medeiros today. Chase will provide you with a sound analysis of your situation. In addition, he'll tailor a solution to resolve your case and move on with your life as quickly as possible. Call us today (530) 898-1111 to schedule a Free Consultation with experienced Chico Divorce Lawyer Chase Medeiros.
Free Consultations
(530) 898-1111