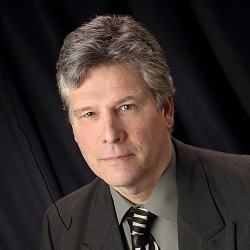 Chico Personal Injury Attorney James Gingrich
If you are injured in an accident or a loved one has been killed due to another person's negligence, call experienced Chico Personal Injury Attorney James Gingrich today (530) 898-1111. We'll schedule a free consultation with James in his office, on the phone, or he can come to you if necessary.
Chico Personal Injury Attorney James Gingrich
James Gingrich is a Personal Injury Attorney in Chico, California. James graduated from the
University of California, Davis
in 1984, then enrolled in the
University of the Pacific, McGeorge School of Law
. After he finished Law School, he passed the California State Bar and worked with a large Insurance and Products Liability Defense Firm in Sacramento starting in 1989.
As a result of his job with an Insurance Defense Firm, James learned how the Insurance and Manufacturing Industries prepare and litigate serious injury cases. In addition, he learned how the Insurance Industry fights against victims who suffer devastating and life-altering injuries. Consequently, after eight years seeing how the Insurance Industry treated victims, he realized he was on the wrong side and quit that job.
The Law Office of James Gingrich
After that James began his career as a Chico Personal Injury Attorney. He worked for a large Personal Injury Firm for several years before he opened his own office in Chico. He now represents injured victims and their families fighting against the insurance companies who want to deny them coverage for their injuries. In addition, James fights for families of victims who have suffered a wrongful death. He knows how the insurance industry works against victims, and he's proud to fight against the Insurance Industry for his clients. James handles all injury and accident cases including the following:
• Wrongful Death
• Motor Vehicle Accidents
• Uninsured Motorists
• Dog & Animal Injuries
• Pedestrian Accidents
• Bicycle Accidents
• Dangerous Premises
• Product Liability
• Brain/Spine Injuries
James handles his cases personally from start to finish; he won't hand your case off to a junior associate or a paralegal. In addition, James pays all necessary costs to prepare your case. Also, he takes your case on a contingency fee basis meaning you will owe him nothing unless you win. His Attorney fees are based on the amount you receive.
Call James today (530) 898-1111 if you need an experienced Personal Injury Attorney. James offers a free consultation to discuss your side of what happened, the laws that apply to your case, and what your case may be worth. In addition, he'll make sure that you know the next steps to take to get the best possible result in your case.
Free Consultations
(530) 898-1111