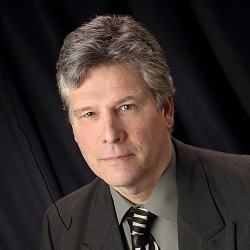 Brain Injury Attorney James Gingrich
According to the Brain Injury Association of America (BIAA), more than 1.4 million people in the United States sustain a Traumatic Brain Injury (TBI) every year. Few members of the public are aware of the significant number of people living with permanent disabling brain injuries. If you or a loved one suffers a TBI call experienced Brain Injury Attorney James Gingrich today (530) 898-1111 to discuss your case.
One of the cruel ironies of brain injuries is that many victims can walk and talk, and appear to be just fine. Unfortunately, they can have a profoundly disabling brain injury that results in memory loss and cognitive impairments. In addition, many suffer from emotional and behavioral changes that leave them unable to earn a living. Many people with Brain Injuries are simply unable to accomplish the routine tasks of daily life.
With any serious head injury it is very important to immediately obtain a thorough and specialized medical evaluation. Once the evaluation is completed you may need medical treatment. In addition, in some cases you may need ongoing rehabilitation. An experienced Brain Injury Attorney can refer you to the right neuropsychologists and rehabilitation specialists who work with people with brain injuries.
If you are unable to work or perform routine life functions because of a TBI you'll need an experienced Brain Injury Attorney to help you get compensation for your injury. In addition to compensation for your medical and rehabilitation costs paid, you may need money for future medical costs. Additionally, you may be compensated for lost wages and future lost earnings.
Call James today (530) 898-1111 to schedule a free consultation to discuss your rights and how you should proceed if you or a loved one suffers a serious brain injury. James is an experienced Brain Injury Attorney and he handles all of his cases personally from start to finish. He pays all necessary costs to prepare your case and handles his cases on a contingency fee basis, meaning that you owe him nothing unless you win a recovery. His Attorney fees are based on the amount you receive. Call him today.
Free Consultations
(530) 898-1111